Executive Coaching | The Top 10 Definitions
Sometimes my clients ask… Executive Coaching… "What exactly is that ? I've heard of it, but put simply, I mean in a nutshell, tell me what it is you do ?… " Well this is how some of the top professional coaching organisations and world experts in the coaching field define coaching that you may find useful:
1. Partnering with clients in a thought-provoking and creative process that inspires them to maximize their personal and professional potential. International Coach Federation (ICF)
2. Coaching is a development technique based on the use of one-to-one discussions to enhance an individual's skills, knowledge or work performance. Chartered Institute of Personnel Development (CIPD)
3. A collaborative solution-focused, results-orientated and systematic process in which the coach facilitates the enhancement of work performance, life experience, self-directed learning and personal growth of the coachee. Anthony Grant, author of Solution-Focused Coaching.
4. The art of facilitating the enhanced performance, learning and development of others. The Industrial Society
5. Coaching is unlocking a person's potential to maximise their own performance. It is helping them to learn rather than teaching them. Tim Gallway, author of The Inner Game of Tennis.
6. A powerful alliance designed to forward and enhance the lifelong process of human learning, effectiveness and fulfillment. Co-Active Coaching (multiple authors).
7. Coaching is a means for developing a partnership between the manager and employee that creates a shared understanding about what needs to be achieved and how it is to be achieved. (HR MIT)
8. Coaching is a practical, goal-focused form of personal, one-on-one learning for busy employees that may be used to improve performance, enhance a career, or to work through organizational issues or change initiatives. Behind closed doors: What really happens in Executive Coaching (multiple authors).
9. A disciplined personal interaction with one or more persons which produces winning results for individuals, teams, and organizations by focusing and refocusing them on performance goals and facilitating their achievement of these goals. Dennis C. Kinlaw, author of Coaching for Commitment
10. A helping relationship formed between a client who has managerial authority and responsibility in an organization and a consultant who uses a wide variety of behavioral techniques and methods to help the client achieve a mutually identified set of goals to improve his or her professional performance and personal satisfaction and, consequently, to improve the effectiveness of the client's organization within a formally defined coaching agreement. Richard R. Kilburg, author of Executive Coaching.
Summary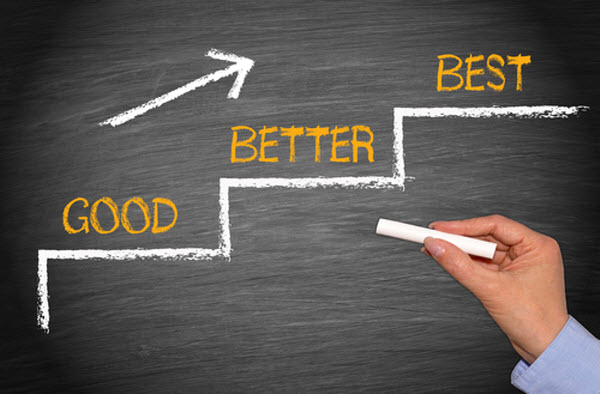 Article Name
Executive Coaching | The Top 10 Definitions
Description
Sometimes my clients ask… Executive Coaching… "What exactly is that ? I've heard of it, but put simply, I mean in a nutshell, tell me what it is you do ?… " Well this is how some of the top professional coaching organisations and world experts in the coaching field define coaching that you may find useful:
Author